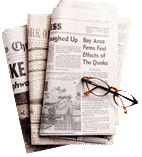 Continuation from "Double Edge Safety Razor" part 1 and continued on part 3.

I survived my initial shaving with the new Merkur Heavy Classic razor. The Merkur HD really is a fun shave (sounds goofy I know) but there's something fun about vintage shaving. I got the hang of the "shaving angle" in short time and was able to shave "upside down" before I finished.

It did take me about twice as long to shave with this style razor, but part of that was me being careful and getting used to the new technique. These blades are also not meant to be fast, but to make a clean cut with several successive passes. The learning curve isn't steep at all. I just had to remember not to press down and to hold the blade at the proper angle. The "safety razor" prevents you from cutting yourself if the angle is too steep, as you might do with a straight razor. All of this, of course, is helped if you have a proper lather with good shaving soap.

I'm sure I'll get quicker with the shave as I get more practice. The shave does seem to be closer in spots, I missed a few of the "tricky" spots - they're just not as smooth. For now I'm happy I didn't have any knicks or cuts.

More to come after my next shave...