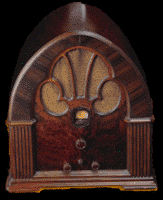 I recently posted on Facebook for some friends about an incredibly cheap radio out of China. It's the Baofeng UV-5R.
The little dual-band radio has been the source of much consternation among the old guard of amateur radio because of it's cheap construction, low quality display, and some technical problems with the radio (some which make it technically illegal to operate on some frequencies). However, it is 100% legal to operate on the 2m amateur band (144-148MHz). The price of this radio is what makes all shortcomings able to be overlooked. It costs $25 on Amazon with free shipping for Prime customers!

Now, the radio is not a super great radio, but it's a phenomenal starter radio. (Or, as I call the one I keep in my car, a "burner" radio. I can drop it, lose it, or have it stolen and I simply would not care.) If one were to purchase this little capable radio for the mere $25 price tag, one should also get a couple of pieces of kit that should be standard: a better after-market antenna (Option 1 or Option 2) and a USB programming cable in order to program all the frequencies of nearby repeaters using software like CHiRP. All in, the whole kit still comes in around $40 which is still a fraction of the cost of a dual band radio from one of the major amateur radio manufacturers like Icom, Kenwood, or Yaesu.

Study, study
Anyone interested in amateur radio should consider studying for their license before dropping any money on a radio. While the radio is cheap, it's still money wasted if you can't use it because you don't have a license. The student guide's I most often recommend are the Technician study guide by Gordon West, WB6NOA, or the Technician study guide by the ARRL. Once you've studied a little, I recommend taking free online practice tests like HamStudy.org until you're consistently getting 75% or better. There are plenty of other online resources to help you study such as the YouTube series by Dave Casler and Ham College by the AmateurLogic guys.

Testing
Once you've studied, it's time to test. The Technician license is fairly easy enough. It's 35 questions, multiple choice, and the questions and answers are all public knowledge! There's no secret. Your test will be made up of the same questions with the same answer choices that you studied in the book or online. You only need to get 26 of them correct to get a passing score of 75%. Testing can usually be found within a short drive of wherever you live. The ARRL VEC has a huge number of testing locations put on by various local clubs, the W5YI Group also has a large group of test proctoring locations, and then the smallest of the three options is the Laurel VEC. (The cool thing with Laurel is that while there are so few clubs, they offer testing for free and are generally faster than the others in terms of processing your test results and getting you your license - so perhaps worth the drive to find a location!)

So hopefully that helps get you off and running with the cool amateur radio hobby I've enjoyed for quite some time now. I look forward to talking to you on the radio someday!