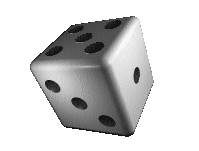 I just got done reinstalling and playing Battlefield 1942. I honestly don't know how this game ever fell out of popularity. I didn't play it as much after I got Call of Duty, but BF1942 is still a blast.

I guess I never liked Battlefield 2 as much. Yeah, I'd play it and it was really fun, but it just wasn't the same. It lacked the simplicity that made 1942 so easy to pick up and play.
Battlefield Vietnam sucked. I think I played it for a good 2 weeks before I reverted back to 1942.
Secret Weapons was a waste. I didn't even bother with it.
Road to Rome was alright, but it really wasn't ever that popular so people never played on those servers as much.
Good ole original Battlefield 1942 is a real gem.

I think it will be remembered for what it did to expanding gameplay. You could trek on foot forever it seemed. Or you could jump in a tank or jeep or some other vehicle and make you way to where you wanted/needed to be. Or you could jump into a plane - my personal favorite. I think the original 1942 had balance that most games lack. Player classes were balanced. The vehicles were all solid. Anti-aircraft was effective. With true teamwork you could easily take down the enemy (unless they had better cooperation).
I love Battlefield and miss not being able to pick up just any game and cream the other guys. C'est la vie.