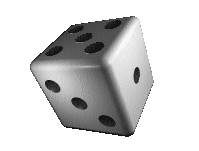 I grabbed the demo (thanks ltd for the link) and played the heck out of it. This game just blows away it's Vietnam predecessor. There are so many added features to the Battlefield engine that just keeps the game interesting; like the nice cockpit designs with functioning HUDs and tracking systems.

This game didn't turn out to be Desert Combat on steroids. You actually have to aim at your targets rather than just aim in their general direction with an rpg or stinger missle and score an easy kill. Also, not everything kills in you in one hit. There's a nice balance to the weapons and the vehicles that allow players to enjoy the game rather than curse the programmers that implemented BFG-like WMD's(i.e. the scud launcher in desert combat)

I'd say this game has great potential. All we can hope for is that they don't screw it up with patches that "balance" the game.

update: Let it be known that Battlefield 2 is infact the 3rd game in the Battlefield Line.