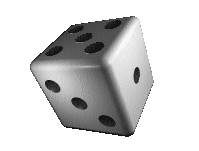 Battlefield : Vietnam, the followup to Battlefield 1942, is now on all store shelves across the country.
I have yet to pick up my own copy, but will do so ASAP. From the trailer teasers that EA and Dice have been releasing for the past few months, the game looks amazing and all reviews say that it beats 1942 hands-down.

More to come...
Anyone with a login and post/edit level access is free to post their thoughts here...

GrendelT says: Just got my copy. Those with GeForce cards, update your driver. I do like it. Alot. It's grown on me over the past 2 gaming sessions. It is a bit different than BF1942. Not as open-field battle like we're used to. It has a different feel too it. But the game makes everything feel dirty/rugid.
how about a comic?

NTHavoc says : This game pwns. It handles just like BF:1942 with minor adjustments and overall it's a fun game.

Mackieman sez: This game does indeed own. I played on a mini-LAN last night, and lo, caps were busted.