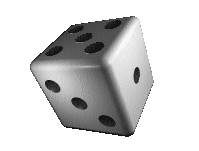 After almost a year of waiting, Battlefield Heroes is finally released. At first glance, it's alright - very cartoon-like. It has nice graphics. Great price for the entry level stuff (free) and it's very easy to install and play. Just install the browser plugin for firefox and it will download the game and load it up for you. The game even finds the best server for you to join based on your team selection and experience.

As I've always said with gaming, there's a spectrum that games fit in, with "Fun/Arcade" on one end and "Realistic" on the other. This game is very arcade, moving more in the direction of "zany" and away from any semblance of reality. It's meant to be slapstick and goofy. It's like some of those weird mods people came up with for Battlefield 1942. While it is produced by EA and probably some of the same developers, it's definitely a different animal than previous games in the Battlefield scenery.

Worth mentioning here is how EA plans to make money on something they're giving away for free. EA hopes to entice players to cough up money for addons, power ups and new abilities, and get advertisers to cough up money for in-game advertising. This will be interesting to watch unfold.

For now, check it out - the price it right!