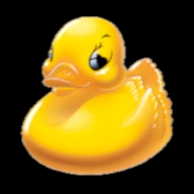 In my ongoing stream of new posts, I wanted to make today's post on my super-cool array of birthday gifts that I have received over the past week.

The first gift I received was the ever-present birthday money from the grandparents (always a plus!), my mom came up for Easter and my birthday (which coincided this year) and to see some of the snow we had fall on us on Saturday. I got a stash of new clothes, a nice dinner and a zOMG huge map of 1836 Texas that outlines the Texan fight for independence. Pretty cool.

I thought the map was it, but Jennifer had another treat for me. She bought me a nice 8-gallon 115psi air compressor from Harbor Freight that I was eyeballing since it went on sale for that week. I can now drive the impact wrench, grinding tools and other air tools I've received from my father-in-law or bought since Christmas. (I think I may have also found another toy to use with my air compressor.)

As if all that weren't enough, I spent some of my birthday money ordering a few items I had also been eyeballing. Of course you read about my Arrow Antenna, I also received my 300mW ZComax wireless card which is pretty much, flat out awesome. I've made pretty decent connections for quite a distance with my cantenna mounted on my new tripod.

update: Whoa, how could I forget?! Notorious got me this great shirt and a sticker of "when i hit the drum you shake the booty". Right On...