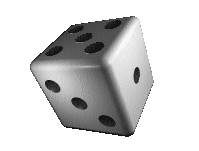 I just got the new addon to Call of Duty, called United Offensive. I just got it running. The gameplay doesn't feel like any change from the original game, just like an add-on should be! It's just an addition of more weapons, more levels. Two cool additions are the use of vehicles (jeep/tanks) and new weapons (flamethrower/deployable machineguns).

I have to post one frustration with this. For some reason, the game is detecting "CD/DVD emulation software" on my computer. I do have CloneCD, and that may be the reason, but this should not affect the game at all. (one piece of software should not interefere with the next; nor should another piece of software care if the first is installed)
So, the game would not start out of the box, because it was unable to read the data from the CD. I eventually went to GameCopyWorld, and got the latest No-CD crack for the game. This fixed the issue. But I have to voice my frustration about such a gay issue right out of the box.

While attempting to fix the problem, I did find out that there are new nForce drivers available. They were posted last week.
I will post more about the game as I play more of it.