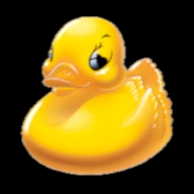 Special thanks to g4m8i7 for making me aware of a cool deal Dreamhost has going on. Dreamhost is migrating their servers to newer, more efficient, "greener" servers - I dunno, they said it, not me. In the migration they need volunteers to migrate over to the new servers. Of course they are aware there may be small glitches in the transfer, but I can't foresee them being anything major. Because I took the bait and decided to switch, they're giving me free unlimited* bandwidth and storage for life!

So, I'm sure most of you won't care if there are a few hiccups along the way. I'll try to get them fixed ASAP, but I figure the benefit is worth the risk of problems.

Also, they do have signup deals for those of you wanting to also get on board.