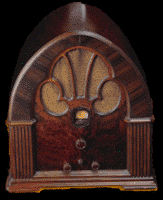 The other day I went looking for an old issue of the once-free publication WorldRadio Online, but had trouble finding all the issues in a single repository. I decided to make myself one once I found all the files. So here it is: www.n5dux.com/ham/pubs

WorldRadio used to be a very low key, cheap publication about amateur radio. The kits and homebrew articles were worth a look. WorldRadio had a small following but when the much larger CQ magazine offered to buy-out WorldRadio, the owners of WorldRadio gave in. CQ has far more advertising dollars to support their publications (CQ, CQ-VHF and PopComm) - for them, it's a business wrapped around a hobby. WorldRadio was more of a hobby wrapped around a hobby.

So CQ Magazine bought the small WorldRadio, moved their "lifetime subscription" members to a one or two year CQ magazine subscription (crummy deal) and made WorldRadio into a free, online-only publication titled WorldRadio Online. (A move that jilted many of the older, not-quite-so-tech-savvy readership.) Many of the longtime readers said it was the end of WorldRadio, some said it was the start of online publications for ham radio. Both were right. WorldRadio Online was a great monthly treat because it was free. The transition to online was made easier in that the reader wasn't having to pay for it. The content got watered down somewhat as CQ wasn't making much money on the project, but you get what you pay for: no complaints. Still, longtime readers still said the end was near for WorldRadio. In October 2011, they were proven more correct. WorldRadio Online became a paid-for, online-only publication. The once-free PDFs were taken down and any new content would have to be paid for. I'm unaware of any widespread fanbase of the now online-only paid publication which can only mean it's a matter of time before the publisher pulls the plug on the project altogether.

Also succumbing to similar commercial/financial pressures is the European publication HamMag. A grass-roots, free, online publication that also failed to secure enough advertising dollars to make it worthwhile. I've archived them as well.

Finally, a publication that petered out well before the others is 73 Magazine. With 43 years in print, 73 Magazine closed shop in 2003. The 43 years of issues were scanned as PDFs and made available for the ham community. An archive of that many PDFs is sizable (too big for me to justify hosting locally), so I'll just direct you to the 73 Magazine repository at archive.org.