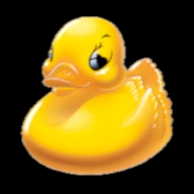 Sheesh. People have always said house hunting is stressful. It's not the house hunting that's stressful, it's waiting to hear back on your offers. Last week we put in an offer on a house, got accepted and were thrilled. We got a house inspection and it turned up a couple of foundation issues, so we backed off. Upset but not defeated, we continued looking for another find.

Not 2 days later we found a small, modest house built in 2004. (it even still smells new!) We put in an offer that same day and waited to hear back from the seller. The property turns out to be a foreclosure, so the seller in this case is a bank. The bank has been taking their sweet time. Monday afternoon our real estate agent called to tell us the bank is taking "best offers", which means 'tell us the most you're willing to pay'. For us, we were willing to pay a couple thousand more than we offered, so we bumped up our offer by $2k. We thought we'd hear a "yay" or "nay" decision the next day. Then the next. Time drags by. Doubts creep in.

We drive back by the house to make sure we like it enough to be happy with our offer. It turns out, we like it more. Does someone else like it even more? Enough to put in a higher offer? Should we offer more? Still, there's no word back from the seller's agent. We finally get word that "All offers have been presented. Probably will not hear until Monday or Tuesday." What?! Tuesday?! I can't hold my breath that long!!!

This waiting game sucks. You can't get too attached to the house in case your offer isn't accepted, but you don't want to be to blasť about the whole deal either - this could, after all, be your house for a number of years. It's a hard balancing act all the while hoping and praying each day.

For those of you that care to see what the house looks like: here are some pics

update: Our offer was accepted! w00t! The closing date on the house is October 26th, so we still have a ways to go before "move-in", plenty of paperwork to sign and date between now and then. But at least we can rest easier now!

update #2: House inspection went well, I now have a list of things that need attention after we close on the house. Contract was sent to the selling bank (Fannie Mae) for finalization. Executed contract will go to our lender and it should be downhill from there. Lender will order appraisal, termite inspection, etc.

update #3: Ok, inspections and everything are done. Waiting for final funding approval and HUD-1 form. Then we close!

update #4: We closed, it's ours! w00t w00t!