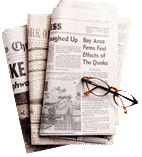 Kiva.org is a website that allows lenders to connect with those seeking loans to get their fledgling businesses up and running in developing countries. The mission of Kiva is to empower the motivated entrepreneurs in foreign countries as well as helping fellow man. It's mostly humanitarian with a business focus.

Lenders, like you and me, can donate as little as $25 to Kiva to be loaned out to those seeking funds to help grow their businesses. Kiva has field agents overseas to ensure the parties involved are honestly in need of the money, are good for the money and have some for of collateral. The business end is handled by Kiva agents and they seem to be doing their homework when it comes to loaning money - 100% of the money loaned out through Kiva has been repaid with no one defaulting on their loan.

The people seeking the loans benefit from Kiva's generosity by having a 0% interest loan. A huge blessing when you consider local loan sharks might charge as much as 300%! So, for me to part with $25 for a few months is no hard task - especially when I'm almost guaranteed to get the money back into my PayPal account, at which point I can turn around and re-loan the money to another person or wire the money back into my bank account.

If you're interested, check out Kiva.org for more info. There's also this informational video done by PBS' Frontline showing how Kiva works both at home and abroad. Others are talking about Kiva as well, which are all linked from Kiva's press page.