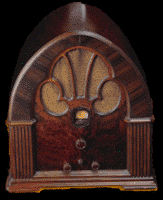 Since I've been here at LeTourneau, I've had the chance to meet a few other ham radio operators. Problem is, none of us can have any substantial antenna setups in order to make many contacts, if any at all.

After speaking with a couple of guys, we decided to reorganize the LeTourneau Univ. Amateur Radio Club (LUARC) and host a special event station. LUARC was more or less disbanded once the old shack was torn down to make way for Glaske Hall.

Since none of us have been able to play on the air very much, our special event will be nothing more than a chance to get on the air and hang out. It just so happens that the day we chose will coincide with the opening of the Texas QSO Party. We will be meeting on top of the birm, in the center of campus. We will be putting up the antennas around 12:00pm on Saturday and operating into the early evening. Everyone is welcome to stop by and check out our setup or operate - no license is required.

If you're on Facebook, you can see our LUARC Special Event page for Facebook.