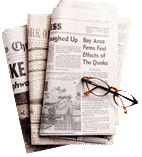 This week I came across some unused gift card money on some pre-paid Visa giftcards. We're talking scraps - like $2 on one card and $1.63 on another. In total, I had about $15 worth of credit spread across these gift cards.
At first I had the same thought "$1.63 isn't even worth it" - but $15 is, right? Now, I do a lot of buying from Amazon (as do a lot of people), but Amazon does not let you split a charge across different credit/debit cards. Then I discovered a clever way around this problem. Enter Amazon eGift Cards!

Using my prep-paid gift cards, I purchased Amazon eGift Cards and emailed the credit to myself. At first glance it looks like you can only buy in denominations of $25, but there's a box that allows you to specify an amount (so long as it's greater than $1). Again, Amazon doesn't let you spread a purchase across separate payment types. However, it does let you combine Amazon credit and your normal payment method. I was able to apply the $15 to my purchase which was a pleasant surprise when I ended up only paying $1.99 after applying my newly discovered giftcard money.
So, next time you find some left over giftcards or a modest mail-in rebate (which are increasingly coming back to you in the form of these prepaid cards) and you want to cash in on them, remember this handy workaround.