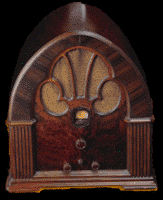 edit: I just passed my Amateur Extra class license test!
As most of you know, I got my General class license for ham radio. This allows me to operate on the HF (<50Mhz) bands. These are the bands that are what most people associate with ham radio: talking around the world. I have been logging my contacts in my log book and have decided to start trying for the ARRL Worked All States Award.
As you can see from the map, I have quite a ways to go, but it should prove to be a fun goal. This is only using the 20m band, which is what my dipole was contructed for. The limitation to this is that it is virtually dead at night.

As far as distance goes, I have logged contacts from my apartment with a station in the Cook Islands (in the South Pacific), the island of Trinidad (in the south Carribean) and 2 contacts in Canada (one in BC, the other in SK). At the SFA radio club station, I have logged various states, Canada, England and even Serbia!

While I'm on the subject of ham radio, I attended a "Hamfest" (ham radio swapmeet) this weekend in Orange, TX. I picked up some radio odds and ends, and an Extra Class study manual. I hope to take this test at the end of next month, but more realistically, it will be in the coming months. The Extra Class test (Element 4) is the highest level test for amateur radio, as well as the hardest and most technically challenging. By passing the test, I will be afforded access to certain portions of the spectrum reserved for other Extra class operators. Big whoop, I know.

update: still making contacts...