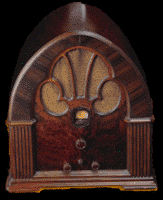 Tonight I passed both the written and code section of the FCC Amateur Radio Licensing tests to gain my General license. I had studied Morse Code off and on for the past few months. I thought I was ready back in December, but failed at that attempt. Tonight I passed, not perfect, but a good showing, nonetheless. I was sure I would walk away defeated once more, but after Army, AE5P, counted up more than 35 characters in a row, I was elated to find out I passed.

I also gave the written portion of the test a try and found out I remembered more of it than I thought - I hadn't studied since December! (...and that was studying with a slightly outdated book!) I passed with a 24/30, not as good as I'd liked to have made, but a passing score is a passing score.

It will take a few weeks for the FCC to process the paperwork to officially grant my General class standing, but in the meantime, I can still operate as a General license holder by appending "/AG" to my call. (I think it stands for Awaiting General)

I was really shocked, I was only expecting to eek by on the Element 1 code test, but, in the end, I got both. Very glad to have accomplished this.