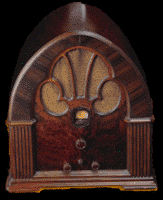 I had connection problems with Echolink preventing me from joining the website discussion this evening. I would like to use this to voice my opinion.

All the webserver will need is PHP and MySQL (although, any other database platform would suffice). It is also important that we not sink a ton of money into this venture to begin with. As important as the club is to all of us, and any hams we may talk to, the general public is unaware that there is even a hobby called ham radio! In this vein, our server will not generate very much traffic, especially enough for us to take full advantage of even the cheapest hosting packages. We won't have hundereds of visitors per month. The main users of the site will just be the NARC.
If left up to me, I would design something off of the core of the code you see before you right now. I would use the same blogging technique. I am currently experimenting with neodux to see how easily I can incorporate an RSS feed for syndicated news headlines and alerts. This, among other things, will lend value to our site. As I stated, we won't have that many visitors outside of our group, but, for those that do visit us, we want them to leave feeling more informed and with "gee, I wish our club had that" feeling. I envision a utility that aids in operating practices as well as information dissemination. (Especially as it pertains to any activity surrounding Columbia disaster)

I hope this will fill you in on my thoughts about the subject. I ask for patience as we find the best solution for the club and not just amazing deal that turns sour. I would like to ask all members of NARC to be on the lookout for webspace that is...
...ad-free. banner ads distract, annoy, and can tear down our site credibility.
...supports PHP, for quick and easy code-maintenance.
...has at least one MySQL database for our own, private use.
...has ample space. (10Mb minimum, more if we want to host pictures and club newsletters on this server.)
...is non-contractual. We don't want to lock ourselves into a deal in the event it turns south!
...does not cost us an arm-and-a-leg!