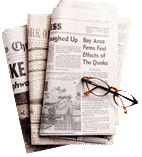 As any of you reading this on a smartphone may have noticed. Neodux now comes in a leaner version: Neodux Mobile.

By examining $_SERVER['HTTP_USER_AGENT'] report for elements that reflect the most common mobile browsers, I can detect (usually) if you're viewing the page from a mobile device. (Blackberry, iPhone, Android, WinCE, PSP, Kindle are all supported.) As of this writing the layout is very spartan and only the main posts are displayed. Users cannot login to leave comments or shouts at the moment, but I hope to add that in the future. For now, it's just the core content of neodux but it loads much faster.

I'd label it alpha for the moment, but it should make reading any posts from a smartphone, Kindle or PSP much easier.