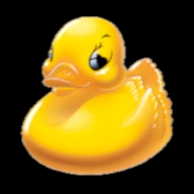 About bloody time! Right? It really didn't take long once I sat down to do it. Maybe 15minutes? I was able to use FeedCreator, as suggested by a friend of mine. It made the whole process pretty trivial. You asked for it, now you got it. So, there you have it. Quick, easy, done.

Don't know what RSS is? It's a quick way to check various websites without having to go visit each one individually. It makes surfing the web and staying on top of news and blog entries a cinch. Simply "subscribe" to an RSS feed (like neodux) by using a Reader, like Google Start Page, Google Reader or My Yahoo.

Oh yeah, the link is http://www.neodux.com/rss. What do ya think?