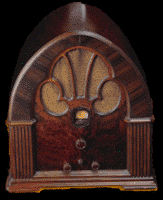 I just got my new license plates in today. Texas allows amateur radio operators to get license plates with their callsign on them for a whopping $2.
I placed the order in the first couple of weeks of November and got them today.

Some people say that ham plates are the epitome of being a radio geek, maybe so, but when I'm driving and I see call letters on the back of a car, I give a wave and almost always can talk to the other guy on 146.52MHz. It's an interesting way to meet other drivers when you're making a long road trip. It's just something neat to do, and it didn't cost me much of anything. So I like it.

Mackieman sez: I got new plates too, but I opted for customized over my ham callsign. Behold the glory that is OMG BBQ.