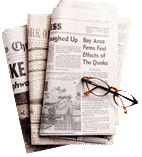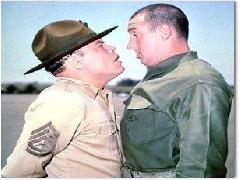 My brother Jeff (Grimlen) is at Basic Training at Ft. Sill, Oklahoma for the summer. He is a cadet with the SFA ROTC and will be serving with the Nacogdoches National Guard until he graduates. After he completes Basic, he will go on to Advanced Individualized Training (AIT) to learn the skills necessary to be a Forward Observer.

As many of you know, while you're at basic no cell phones, computers or TVs are allowed - only mail. This will remove Jeff from being able to view neodux or catch up on any news. So I'm hereby establishing a summer project called "Keep Jeff Informed" where the neodux community will post news summaries, image macros and other bits of information he needs to stay "up" on while away at Ft. Sill, OK.

I will, from time to time, copy/paste new posts from this thread to a Word document that I will print off and send to him. At Basic, sometimes recruits are required to read their mail from home to the other recruits aloud while in formation, so the more bizarre/insane it is, the better. Try to reduce the size of large macros so that I can squeeze text around it to conserve space. (Army-related macros get priority)

One again, this is the thread to post in, not the comments of this post.