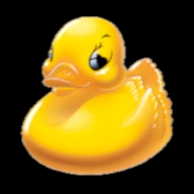 In hopes of encouraging more posting and feedback, I've bumped everyone's permissions to add/edit posts on neodux.

Almost all of you should be able to create your own entry on neodux if you wish. Just make sure it's not flat out retarded and of some substance to at least a couple of people other than yourself. If you're having problems posting, let me know by leaving a comment on this post.

A few notes on creating a post:
Entries are essentially raw HTML, format accordingly.
Use inline links to relevant information
Check the post's spelling and grammar, please.
Chose the most approprate category.