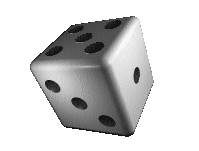 Special thanks to Notorious on his belated Christmas gift to me and Jennifer. He hooked us up with another board game to add to our collection: The Settlers of Catan.
It's a very fun and dynamic game. There's no set layout of the board. It consists of several hex-tiles that sit side-by-side to construct a new, somewhat random arrangement that allows for a ton of different board layouts. Each game is different, so strategy must be changed and player must be able to adapt quickly to win. The goal of the game is simple, amass 10 Victory Points which are achieved by building settlements, cities and collecting Development Cards. There are different costs associated with each. To find out more about the game, check out wikipedia or University of Catan.

We were able to play a game with myself, grimlen, notorious and araolath; grimlen won - the punk. It's a great game, a little bit of a learning curve, but it's not bad once you get the hang of it. IM me if you'd like to try out the PC version.