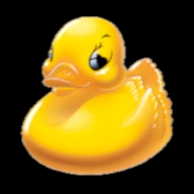 Sorry ladies, I am now officially off the market!



Tonight, Jennifer Hampton said yes to marry yours truly. I proposed in the old town square in Marshall, Texas under their "Wonderland of Lights" Christmas light celebration in the historic downtown.
My beautiful bride-to-be now sports a nice James Avery-crafted princess-cut, solitaire on an 18k white gold Tiffany band.

It was a very cold, windy night, but not long after we finished dinner at the classy Venue 105 bistro nearby, the sleet/rain slush froze up into a true snow before I popped the question. A steady pace of snow flurries were coming down as we took a stroll. Due to the weather, the town square, usually busy with visitors to the light show was quite empty and dead. It made the evening rather private and the snow and cold added to the Christmas mood. It didn't take long to get the ring on her finger once we got her gloves off!

That's all for now, I'll post some pics once I get my camera hooked up to a PC.