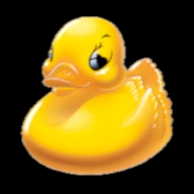 The time has come It's still quite a ways off, but and I wanted to share the news that I'll be presenting a lecture on PHP at the TCEA annual conference in February. The Texas Computer Educator's Association is a training and advising organization for Texas computer teachers.

My lecture/workshop will focus on PHP and its use in the classroom (specifically high school). I cut my teeth on PHP years ago and I really feel like it is a great way to introduce programming concepts. Instead of the student having to learn a language as well as learn to use an IDE. Instead of fumbling with source, executables, libraries and somewhat cryptic IDE debug messages, PHP allows you to just 'run the source' and instantly you see the fruits of your programming in your web browser.

I think web scripting is also becoming much more relevant than it has been in years past. Instead of making those dumb, boring "cin/cout" programs, students can create dynamic pages for themselves or the school. After learning the basic syntax of C-style programming students are better equipped to move on to Java or C++ after they grasp the basics with PHP.

I'll post more details about the lecture as they emerge, possibly post my Powerpoint slides for your review.

update: My presentation is February 7, 2008 at 4:00p in the Austin Convention Center.