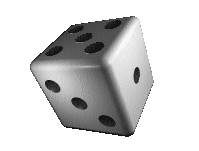 *sigh* That's it. I finally got it. Almost 10 years of waiting has come to an end. I think they did a smash up job on TF2. And I've only played 2fort so far! It took me a bit to recapture my feel for the map - what with all the pretty textures and all. I was more used to seeing blocky, cut-and-dry gothic tiles everywhere from Quake 1. The graphics are awesome. I truly love the cell animation feel of it. Much more of a "fun" feel to it. I do miss the various grenades that different players have, but I guess removing them is for the best.

For those of you that still have not bought "The Orange Box", it's a great buy. I found that Circuit City has it for $39.99 while everyone else is releasing it at $49.99. If you take a Circuit City ad to Walmart they'll price match. So will Best Buy if you're nearby, plus you'll get an addition 10% off --- that's another whole $1.00! You can print off this page for price verification (possibly photoshop for addition discount, but I wouldn't ever suggest that.) I played it safe and got mine at Walmart for $39.99.

Oh yeah, did I mention Portal is a blast too? I hear there's a couple of other game bundled with it, but who cares? TF2 Baby!

Grendel sez: If you are flat broke or just don't want it, you can check out the 2D Flash version of Portal.