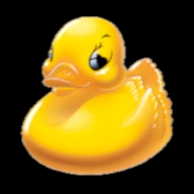 Thanks to mod_rewrite and a little "why didn't I think of this before?", Neodux now has user-friendly URLs. Now instead of "cryptic" URLs with "?" and "&" signs in them, you can now just type in /read/ and the name of the blog entry you're interested in.

To see this feature in action, you can click on this story's title, or the "Full article" link. This should not affect old links and I'd also ask that you please inform me if you see some functionality is all messed up. I think I caught all possible errors, but you can easily overlook some parts of a project like this.

So, bottom line, links to Neodux should be much more friendly and bookmarks should be easier to understand. Enjoy!

update: Yes, old links should still work. Too many blogs and sites around the web link back to articles here and I didn't want to screw them up. So everything should work seemlessly.