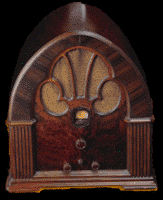 In Fall 2014, I setup my first Raspberry Pi WebSDR receiver for the 40m amateur radio band. In late July 2015, the Raspberry Pi stopped working at all. Once I hooked a monitor up to it, I learned the SD card had been corrupted. I'm now in the process of rebuilding the receiver and will be updating the steps required to setup this project on my project page.
The receiver hardware itself is fine and operational, it is only the WebSDR host (Raspberry Pi) that is out of commission.

For now the WebSDR and ISS iGate must connect to my home network via a wireless link from my ham shack behind my house. I'm in the process of digging a trench to run a network connection out to the shack so I don't have to wrestle with spotty wifi coverage. I'm going to be running fiber optic for the main run for reason I'll explain that in an upcoming post.