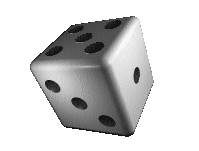 After reading about the Homebrew Channel for a modified Wii, I was intrigued. In the past I've run linux on a Playstation, soldered modchips into countless Xbox consoles and had quite a blast adding and updating various scripts for the Xbox. I wondered what the Wii could be capable of.

At present there are only a handful of "homebrew" apps you can use on a Wii, but this didn't stop me. The future for Wii homebrew looks bright and it looked so easy I just had to give it a try. I visited the Homebrew Channel homepage which is literally a one-stop shop for modifying a Wii console. All you need is a spare SD card (I used a 2Gb card) and a copy of Zelda: Twilight Princess (I had a free rental credit). In almost no time at all I had the Homebrew Channel (HBC) installed and was quickly accessing homebrew apps.

A video of the Twilight Hack is here and the Homebrew Channel is here.

Currently the most promising app is ScummVM. Many of the supported games I haven't played and those that I have played, I haven't touched in at least 10 years. They were truly groundbreaking titles for the PC gaming industry. Full Throttle, Loom, Day of the Tentacle, Monkey Island - the big ones. Now, I can continue to play the point-click interface with the Wii controller. Perhaps an official re-release is in order for some old LucasArts games.