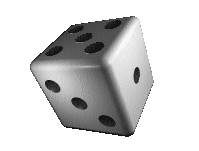 Xfire.com has this nifty instant messenger utility designed specifically for gamers.
What? Another IM program? Well, it's more than that, this is a server browser too. If you're familiar with All Seeing Eye, it works similar to the concept only with a boat load of more features.

I thought the handiest feature was being able to see message from within the game.
Go check it out.

grendel sez: But Steam does this for you!!~! Yeah, it's supposed to. Have you actually gotten it to work? No - this client actually works. It's even included in some of the latest patches and updates for your games. It's worth a look if you game much.