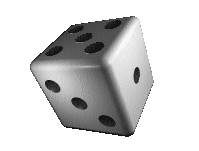 I received an old and busted Xbox from a friend for my birthday. It didn't work for him, he bought a new one, and gave me his old one (at my request of a cheap birthday present). I ordered an Xecuter 2.6 Modchip and received it this week.
I just finished installing the modchip, turned on reassembled the Xbox, powered on and no smoke!

After reflashing the BIOS, I can now boot from a CDRW which contains Slayer's Auto-Installer. From here, I can FTP into my Xbox to move files around and upload new files.

After FTPing into the Xbox, I saw the C drive completely empty. When I tried to copy over the EvolutionX Dashboard replacement, I got a write-permission error. I decided this was due to a bad HD. I replaced it with a 200Gb drive I had purchased last Fall (but never used). I popped in Slayers, and it couldn't have been any easier. I can now play mp3s from the network, stream Shoutcast, play DivX movies from the HD, play ROMs from other game platforms, copy games to the HD and play them without the disc. After the soldering part, the whole mod was very easy thanks to Slayer's AutoInstaller.

Grendel sez: Havoc, I'm almost done modding your Xbox. Anyone else? IM me.