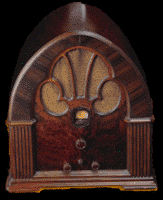 Today is the first ARRL Field Day exercise that I get to will participate in. Slashdot has a post about this too.
Field Day is a chance for ham radio operators to check their ability to contact other stations without making use of commercial power (power company's power). Instead, ham groups band together, use generators and power their radios that way.
Also included in Field Day is a competition between all ham groups. Each group tries to contact as many other ham radio operators as possible, gaining points for the distance, frequency and power level used. Each group logs their contacts and, in the end, sends their log to the ARRL for ranking.

I volunteered to supply the Nacogdoches Amateur Radio Club with 4 laptops from my office at SFA to use as "logging stations" with some software the group purchased for this purpose.

"Field Day" continues all day Saturday until Sunday evening, depending on when each group begins making contacts. Check with your local group to find their location and check out their stuff. 73!

update: Field Day was awesome. Got to operate on almost all the General-class HF bands. I reached stations all over the US. (I even made contacts as far away as Hawaii and the US Virgin Islands, in the middle of the day!)
The laptop setup was cool, had some problems, but it worked well overall. 3 logging stations with a 4th setup to monitor a map of the US which shows each region where a contact was made. We ran that to a TV so we had a quick, at-a-glance look at where we were making our contacts. The antenna array setup was also cool. Anytime you need a potato gun to hoist an antenna into a tree, is a good day.

Continue reading...