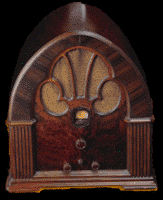 I just got back from a weekend in Austin that started with the Belton Hamfest in Belton,TX.
I took a few items that I wanted to sell. My AT-100Pro autotuner wasn't exactly what I wanted. The interface was a bit more "clunky" that I would have liked. (I received it as part of my trade for the Icom 706mkIIg.) I also sold the Yaesu FRG-100 receiver, as well as my Yaesu FT-2800 2m mobile that I had in my car, (I bought it almost 2yrs ago at the same hamfest for $95, I sold it for $120!) and a couple of other things.

After selling I went shopping. I bought the LDG Z-100 autotuner which does the same thing as the other tuner, with one antenna and is a bit smaller; and it looks nice atop my radio. I also got the seperation kit for the 706 so I can mount the radio under my seat and have just the control head in view. On my way out I grabbed a few small 2-3W solar panels for $5. The convention center wasn't as full as I'd seen in the past, there were some neat items, but nothing remarkable. I did leave with some good gear and more money in my pocket than I came in with.