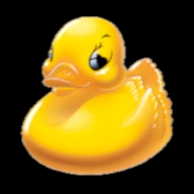 Along with the other updates and modifications I've been compelled to do to Neodux, I have now added vbCode.

This is a test:
What is vbCode? vbCode allows HTML tags without knowing HTML. Rather than using HTML tags (which will still work for those of you reluctant to change). The following tags are currently available:
[b] to bold
[i] for italics
[u] for underline
[color="some RGB value"] to make colorized test


update: still working on the URL tag to make link creation easier.