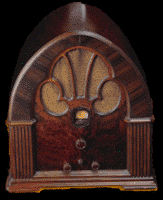 After working diligently last Fall, then doing absolutely nothing with HF for most of the winter, I finally got back on the air this evening and finished contacting the last of all 50 states. Tonight I was able to contact Wayne, KB1TMA, for #50, Rhode Island.

I can now say I have talked to someone in all 50 states and will soon have a postcard from each of those contacts to prove I've done it.
Contacting all 50 states has been something I've tried to do for years, but never having a permanent setup made the task near impossible. I was close when I was living in Nacogdoches, but my count started back at zero when I moved to Longview.

Joining and checking into the OMISS net really helped me knock out a lot of states early on, and I probably could have done the entire job in under a couple months if I had really, really tried, but I took a leisurely pace and just happened to check into the net tonight with that last hard-to-get state. So thanks for the help OMISS members.
Next up? Probably the Worked All Continents award. (I only need Antarctica and Asia.) Worked all Canada may not be out of the question, but I doubt I ever get so detailed as to try for the Worked All Counties award.