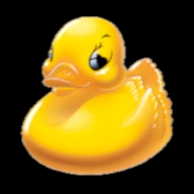 Ok, I finally got off my duff and fixed the signup page for those of you seeking new accounts. Long ago I decided to implement the reCAPTCHA mechanism to both block spammers and bots from creating accounts, but also to do some good.

For those of you that may not know what a CAPTCHA is, it's a block of text that is hard for computers to decode. Humans are great at pattern recognition, so it's a quick, easy way to ensure the person looking at the page is a real, live human - versus an automated spam bot. For more information about CAPTCHAs, check out the wikipedia article above.

How is reCAPTCHA different? Glad you asked. reCAPTCHA's aim is to assist in digitizing text of printed materials to help save and archive them for future generations. At the time of writing this, reCAPTCHA is helping to digitize old issues of the venerable New York Times, which is over 150 years old. reCAPTCHA's website says that over 200 million CAPTCHAs are solved per day, so if every CAPTCHA did something productive, you can see the benefit. So, that's why I went with reCAPTCHA, just my little way to help do my part.