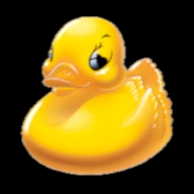 For anyone online you've no doubt heard that social media is defined by sites like Reddit, Facebook and Twitter. A lot of people talk about Twitter, but a vast majority of people don't know how to use Twitter. I must admit that I've had an account for years but wrote it off because it seemed so limited. The power of Twitter is not found in the brevity of the "tweets" (posts that users make on Twitter), but in the ability to monitor tweets of others.

Flow of news
In the traditional model of news aggregation, you would turn on the TV or radio, open a newspaper or seek a sole source of information. That organization would have already done the leg work of finding news, picking out what they thought the majority of their viewers/listeners/readers would find appealing and put that news out there. With the introduction of "social media", suddenly people can discern for themselves what is important. The early days of Digg brought this idea to reality and reddit took over where Digg left off. The users were now in control of the information, not the producer, publisher or editor. I'm not saying that Twitter affords this ability, but it allows you to search for items that have been flagged with certain key terms. In Twitter parlance, this flag is known as a hashtag. Until I understood hashtags, I didn't "get" Twitter - now I do.

#Hashtags - The key to Twitter
Hashtags allow you to share information that you tweet with others within a community of individuals that are, themselves, looking for information relevant to a subject. The same way that you search for things with a search engine through key words, you can also hunt for tweets with a hashtag.
I deal a lot with Education Technology, so when I'm looking for news, links and information related to Education Technology, I'll look at the Twitter hashtag #edtech.

Continue reading...