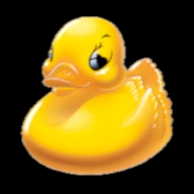 After the success of the DUX Yagi-Uda post and it finding its way to Hack-A-Day, I decided I should probably go in to more detail with each blog entry when I'm attempting to explain something technical.

In the past, I've tried be as succinct and just-the-fact-ma'am as I can so the article doesn't make the main page a mile long. I always assumed if you wanted to know more you could just ask me. But, more often than not, I ended up with an article that I think was too shallow or too "in-passing". So, for the sake of those that don't know me personally and would like more information, and in keeping with the spirit of information exchange on the web, I think it's best if I link to and explain all relevant information. To keep the main page short I've decided to limit the amount of words in a story that gets shown at a glance.
I've broken up the links to have the "Continue reading..." link on each article if it is longer than a preset length.

I'd really like to know what my core users think of this change. Is it for the better? Should I change the wording of the link? Should I display all information, longer or shorter at-a-glance summaries? You tell me.